Commercial Sales Rep: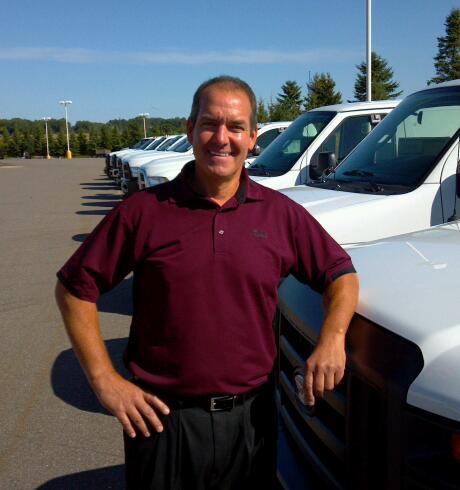 "A life long resident of Marshfield, Tim Janssen brings the experience he has gleaned over the past 25+years with 13 served as a Territory Sales Manager then worked into the heavy truck field. Combining his technical knowledge of vehicle specifications, hands on user experience with his acute attention to detail plus having received his Associates Degree in Renewable Energy you can rest assured Tim will help find you the answer to any vehicular need. Whether heavy spec work horses, fleet car or van needs or tailoring a custom unit to the job at hand Tim and the V&H Commercial Fleet Sales Team is the right answer for your business vehicle needs."
Commercial Sales
Commercial business is our business, and we've got the built-for-work vehicles, On The JobTM allowances, and the keep-you-on-the-road-to-profitability specialized service and sales expertise to prove it.
Whether it's a Ram truck, a commercial van, a Chrysler sedan or a Jeep® brand SUV, let us help you select the right vehicle and programs to meet your unique business needs.